B95C Specifications
Location
Hazelwood, Missouri US
693 miles
Make
New Holland
Model
B95C
Year
2012
$52,800 USD
by Pat Kelly Equipment Co.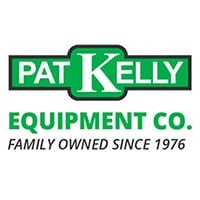 Status: On Yard Make: New Holland Model: B95C, Diesel Year: 2012 Serial#: NDHH03253 Est Hours: 1870 HP: 97 Operating Weight: 14,853 Enclosure: Cab w/ Air and Heat Seat: Standard Transmission Drive: Power Shuttle Drive Type: 2WD Auxiliary Hydraulics: Yes Front Tire Size: 11.00X16 Condition 80% 80%R Rear Tire Size: 19.5X24 Condition 80% 80%R Dipper: Standard BackHoe: Fixed Backhoe Bucket: Gp, 24" Backhoe Controls: Pilot Loader Bucket: Standard Bolt On Cutting Edge: Yes Stabilizer Pads: Street Paint Condition: Very Good Overall Condition: Very Good
In 1895, a one-man repair shop opens in New Holland, PA. This tiny shop is the beginning of the New Holland Machine Company, which will be known around the world as an innovator of agricultural equipment.