Listings

Listing Timeline

About

Company Description

Branches

Company Branches

Contact

Company Contacts
Contacts for The Walsh Group

Branches in The Walsh Group
The Walsh Group
929 West Adams Street, Chicago, IL, United States
Founded in 1898, The Walsh Group is a fourth-generation family-owned company providing design, build, finance, operation and outfitting services. We are the 11th largest contractor in the United States, operating out of 19 strategically located regional offices across North America. Our three companies are united by a shared dedication to deliver exceptional customer service, while upholding the highest standards of ethics, quality and safety.
| | |
| --- | --- |
| Location | Los Angeles, California US |
| Make | Everest Equipment Co. |
| Model | 7.833 |
| Year | 2015 |
$30,000 USD
by The Walsh Group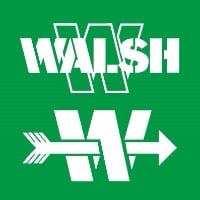 Two never used custom made concrete distribution units. The boom reaches 23' and can rotate 360 degrees. Parameters: Max Reach for Areas 60'/65' Max Width 7' 10" Min. Height Operating 5' 6" Max Height Parked 5' 6" System: The Distributor Unit is laid out to be used on walls/mezzanine or invert areas, being able to reduce its height to a minimum if requested. The whole Pipe System has been designed for an easy replacement, connected by rapid couplings. The distribution unit is operated by one man, using the remote control box or the push buttons...