Location
St. Louis, Missouri US
685 miles
Make
Bobcat
Model
T190
Tons
0.00
Year
2003
$19,500 USD
Published by
Pat Kelly Equipment Co.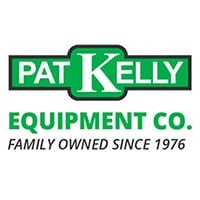 Glass cab with heat Status: On Yard Make: Bobcat Model: T190 Year: 2003 Serial#: 527011106 Est Hours: 2872 HP: 66 Overall Condition: Good
Location
, Iowa US
843 miles
Make
Bobcat
Model
E42
Tons
0.00
Year
2013
$45,000 USD
Published by
RTL Equipment, Inc.
Kubota engine Rubber tracks 12″ GP bucket and 36″ ditching bucket 2-way aux. piping plumbed to end of stick Open cab with ROPS Additional attachments and information: Hydraulic thumb, manual coupler, backfill/leveling blade
Bobcat Company leads the industry in the design, manufacture, marketing and distribution of compact equipment for construction, rental, landscaping, agriculture, grounds maintenance, government, utility, industry and mining. We strive to empower our customers to do their jobs more efficiently and effectively. Our roots are deep in North Dakota – having started here in 1947 – and we are the state's largest manufacturer, with three North Dakota production facilities. Global Bobcat manufacturing facilities are located in France, Czech Republic and China. Bobcat is a Doosan company. Doosan is a global leader in construction equipment, power and water solutions, engines, and engineering, proudly serving customers and communities for more than a century.