Listings

Listing Timeline

About

Company Description

Branches

Company Branches

Contact

Company Contacts
Contacts for Monster Equipment, Inc.
Branches in Monster Equipment, Inc.
Monster Equipment Inc
6751 26th Court East, Sarasota, FL, USA
Monster Equipment, Inc. is a completely new, state-of-the-art organization bringing together a combination of business partners and employees that have over 12 years of experience in new and used vehicle and equipment sales and service.
Monster Equipment is a Sarasota, FL based automotive dealership and service center who specializes in refurbishing quality pre-owned equipment such as bucket boom trucks, trailers and forklifts. With many years of experience in the use of utility and commercial construction equipment our professional and knowledgeable staff will provide their expertise to find the best fit for your equipment needs. If we do not have it in stock we will find it for you at the lowest price possible.
We also take consignments and advertise nationally and internationally through our websites for the greatest amount of exposure possible at no extra charge to you. Sell your Sign Crane, Bucket Truck, Digger Derricks, Utility trucks, Crane trucks, Bucket Boom Trucks, Mechanics Trucks, Forkliifts, and many more.
| | |
| --- | --- |
| Location | Hialeah, Florida US |
| Make | Ford |
| Model | F550 |
| Year | 2021 |
$227,900 USD
by Monster Equipment, Inc.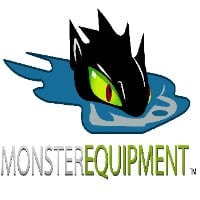 Elliott M43R Sign Crane on 2021 Ford F550 4x2 Reg Cab Flatbed Truck - M12509; 500 lb jib in the basket, 2,000 lb Main Winch, Truck loaded with extras, power windows, locks, and mirrors, Welder Generator; Mileage: 14015; Fuel type: Diesel; Transmission: Auto; Chassis vin: 1FDUF5HT0MEC12509; Engine model: V8, 6.7L (409 CID); Brake type: Hydraulic; GVWR: 19500; Drive: 4x2; Cab guard: Platform Step only; Body model: Reg Cab Flatbed; Under cdl: Yes; A/C: Yes; Cruise control: Yes; Unit manufacturer: Elliott; Unit model: M43R; Unit mount location: Rear Mount; Number of stabilizers: 4; Platform height: 43'; Working height: 48'; Material handler: 500 lbs; Boom classification: Non-insulated; Other extras...
| | |
| --- | --- |
| Location | Sarasota, Florida US |
| Make | Altec |
| Model | AD108 |
| Year | 2007 |
$65,900 USD
by Monster Equipment, Inc.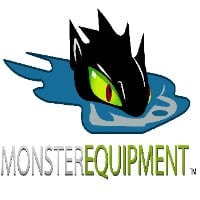 2007 Altec AD108 Cable Puller Trailer Mounted; Self Propelled. Reel Diameter: 48 in to 108 in Reel Width: 38 in to 68 in Reel Weight: 14,000 lb Drive Torque: 15,000 Drive Speed: 0 to 12 RPM, infintely variable Reels Are Loaded And Rotated Under Power Without The Use Of A Mandrel Bar. Positive Reel Rotation Is Achieved By Hydraulic Gear Drives Mounted In The Reel Loading Arms. Reel Is Mechanically Engaged To The Drive Mechanism For Positive Pull-In And Pay-Out Capability. For Ease Of Loading, Reel Loading Arms Hydraulically Adjust To Reel Width And Diameter. Reel Drive Output Shafts Are Capable Of Generating 150,000 in-lb (16,948 N-m) Of Torque. Unit Is Capable Of Removing Or Installing...