Sellers
Barnard Equipment Company, Inc.(2)
Categories
Demolition Equipment(57)

Demolition Machines(9)
Excavators(48)

Compactors & Rollers-Soil, Asphalt(126)

Compactor Rollers(125)
Loaders(1)

Cranes & Material Handlers(66)

Pipe Layers(56)
Soil Stabilizer(10)

Earthmoving Equipment(8781)

Backhoe Loaders(498)
Compactor Rollers(223)
Crawler Carriers(45)
Dozers(923)
Excavators(3409)
Integrated Toolcarrier(12)
Loaders(1871)
Motor Graders(492)
Scrapers(217)
Site Dumpers(189)
Skid Steer Loaders(850)
Trenchers(26)
Vibratory Plates(26)

Electric & Aerial Transmission Equipment(1)

Puller Tensioner Reconductorer(1)

Excavators & Dozers(142)
Forestry & Logging Equipment(192)

Dozers(2)
Excavators(6)
Feller Bunchers(26)
Forwarders(39)
Harvesters(52)
Loaders(39)
Skid Steer Loaders(1)
Skidders(16)
Tractors(1)
Trailers(8)
Trucks(2)

Industrial Support(123)

Air Compressors(63)
Generator Sets(16)
Light Towers(44)

Loaders & Skid Steers(6)

Backhoe Loaders(3)
Loaders(3)

Material Plant Equipment-Concrete, Asphalt, Aggregate(629)

Cone Crusher(151)
Crushing Plants(1)
Jaw Crusher(130)
Mixing Plants(78)
Mobile Impact Crushers(88)
Mobile Stockpilers(13)
Screening Plants(168)

Mining Equipment and Machinery(262)

Belt Shifters(1)
Dozers(2)
Excavators(2)
Haulers(6)
Loaders(33)
Mining Shovel Excavators(99)
Motor Graders(1)
Off Highway-Dump Trucks(117)
Off Highway-Ejector Trucks(1)

Parts, Attachments and Components(213)

Hammers(7)
Augers(3)
Backhoes(4)
Buckets(70)
Cold Planers(5)
Compactor Rollers(1)
Concrete Crushers(11)
Excavators(53)
Grapples(10)
Motor Graders(28)
Padding Machines(1)
Shears(14)
Vibratory Plates(6)

Piling & Foundation Equipment(50)

Casing Rotator(27)
Concrete Boom Pumps(20)
Soil Stabilizer(3)

Platform Lifts(2)
Rail Equipment(37)

Excavators(31)
Loaders(4)
Off Highway-Dump Trucks(2)

Roadway Paving Equipment-Concrete, Asphalt(1125)

Asphalt Patchers(8)
Asphalt Pavers(7)
Binder Spraying Machines(2)
Cold Planers(228)
Compactor Rollers(639)
Material Feeders(1)
Pavement Breakers(14)
Pavers(129)
Road Reclaimer Mixers(10)
Screed Finishers(34)
Sealcoat Machines(7)
Slurry Seal Micro Pavers(7)
Sweepers(39)

Site Dumpers & Crawler Carriers(6)
Trucks, Trailers & Transport Equipment(1251)

All Terrain Vehicles(9)
Dump Trucks(1)
Haulers(8)
Hooklift(2)
Industrial Transporters(2)
Mixer Trucks(22)
Off Highway-Dump Trucks(1016)
Off Highway-Ejector Trucks(9)
Tanks(43)
Tractors(12)
Trailers(114)
Trucks(8)
Water Sprinkler Trucks(5)

Tunneling and Underground Equipment(9)

Concrete Sprayer(2)
Haulers(3)
Tunneling Machines(4)
Subcategories
Amphibious(8)
Articulating(809)
Asphalt(94)
Bare Chassis(5)
Bucket(5)
Clean Up(10)
Compact City(5)
Compact-Mini(1299)
Crawler Track Mounted(3668)
Demolition(48)
Diesel(11)
Electric(16)
Flat Bed(5)
Force Feed(1)
Forward(3)
Gooseneck Lowboys(51)
Gooseneck Lowboys-Extendable(3)
Headless(2)
Hybrid(5)
Landfill(14)
Log(48)
Long Reach(103)
Pontoon(4)
Portable(85)
Pull Type(155)
Railroad(15)
Reversible(13)
Ride-On(11)
Rigid(319)
Rollers-Combination(43)
Rollers-Padfoot(150)
Rollers-Pneumatic Tire(76)
Rollers-Single Drum(299)
Rollers-Tandem(352)
Rotating(5)
Rough Terrain-Articulating(2)
Screener-Crusher(133)
Self Propelled(12)
Single Directional(8)
Single Line(58)
Slag(1)
Soil(6)
Sorting(3)
Swing Shovel(6)
Tag-Along(29)
Telescopic Boom(15)
Tiltbeds(16)
Tractor(42)
Trailer(34)
Truck Mounted(23)
Underground(51)
Utility(10)
Walk Behind(10)
Waste(68)
Wheel(3624)
Makes
ASV(15)
AUSA(5)
Action Construction Equipment (ACE)(10)
Ahlmann(20)
Airman(15)
Ajax Fiori(9)
Akerman(89)
Al-jon(3)
Allis-Chalmers(1)
Allmand(4)
Allu(53)
Amag(3)
Ammann(15)
Ammann-Yanmar(19)
Anderson(8)
Arrow Master(9)
Astra(51)
Athey Products Corp.(1)
Atlas(34)
Atlas Copco(39)
Atlas Weyhausen(76)
Auto Crane(2)
Avant(11)
BELAZ(36)
BZK(2)
Badger Equipment Company(4)
Badger State Highway Equipment(4)
Barford(30)
Basic Equipment(4)
Bell(144)
Beml(9)
Benati(19)
Benford(15)
Benninghoven(78)
Bergkamp(1)
Bergmann(17)
Bitelli(6)
Blaw-Knox(58)
Bobcat(166)
Bolinder-Munktell (BM)(23)
Bomag(269)
Breining Fayat Group(4)
Broce Broom(7)
Broderson(1)
Brokk(9)
Bucyrus(4)
CWS Industries(10)
Canycom(6)
Case(580)
Case Poclain(2)
Cast Group MiniLoaders(4)
Caterpillar (CAT)(1393)
CedarRapids(2)
Champion Road Machinery(109)
Clark Michigan(10)
Colmar(6)
Cormidi(2)
DIECI(24)
DISD(6)
DUX Machinery Corp.(6)
Daewoo(19)
Demag(4)
Dezzi(1)
Ditch Witch(31)
Doosan(139)
Double D MFG, LLC(2)
Dresser(3)
Dressta(58)
Drott(3)
Dynapac(37)
E-Ject Systems(2)
EJC Mining Equipment(5)
ETEC(4)
Eager Beaver Trailers(1)
Edge Innovate(13)
Ensign(1)
Euclid(67)
Eurocomach(47)
Ferguson(9)
Fermec(2)
Fiat Kobelco(19)
Fiat-Hitachi(51)
Fiatallis(7)
Fiori(10)
Foremost(2)
Fuchs(3)
GHH Fahrzeuge(14)
GIA Industri AB(2)
Gallmac(12)
Gehl(98)
Globe Trailers(40)
Gradall(3)
Grove(1)
HBM-NOBAS(48)
Hamm(137)
Hanix(7)
Hanomag(10)
Hidromek(25)
Hitachi(274)
Hoeflon(1)
Hydex(19)
Hydrema(40)
Hypac(1)
Hysoon(2)
Hyundai(108)
IHI(4)
IHIMER(28)
IMC(46)
ITC SA(4)
Ingersoll Rand(185)
Insley(1)
Interstate Trailers(40)
JCB(297)
John Deere(1002)
Joy Global P&H(10)
K-TEC Earthmovers, Inc.(31)
KNI dynapad(1)
Kanga Loaders(2)
Kato(66)
Kawasaki(77)
Kiruna Truck(6)
Kleemann(513)
Kobelco(140)
Kockum(16)
Komatsu(1243)
Kubota(77)
L&T-Komatsu(1)
Laser-Grader(1)
Laymor(8)
LeTourneau(6)
LeeBoy(9)
Leffer(16)
Liebherr(363)
Link-Belt(6)
Link-Belt LBX(40)
LiuGong(49)
Ljungby Maskin(14)
Lovol(3)
Maeda(1)
Magnum Products(4)
Malaguti(11)
Masaba(1)
Mecalac(36)
Mega(28)
Metso(14)
Michigan(54)
Mitsubishi Heavy Industries(1)
Morooka(8)
Mosa(13)
Moxy(18)
Munktell(3)
Mustang(27)
NCK-RAPIER(1)
Nagano Industry(14)
Neuson(4)
New Holland(363)
Nippon Sharyo (Nissha)(20)
NorAm(2)
Normet(5)
O&K(38)
Oniar(8)
P&H(2)
Pacific Truck & Trailer(1)
Palazzani(27)
Parca(1)
Paus(7)
Pel-Job(34)
Perlini(7)
Piccini(17)
Poclain(1)
Ponsse(18)
Prentice(22)
Prinoth(17)
Putzmeister(12)
RM-Terex(20)
Randon(2)
Rayner Equipment Systems(2)
Reynolds(35)
Roadtec(4)
Rome(32)
Rosco(3)
SDLG(172)
ST Kinetics(5)
Sakai(54)
Samsung(20)
Sandvik(8)
Sany(53)
Scat Trak(8)
Schaeff(1)
Schaffer Loaders(22)
Schmidt(1)
Schramm(1)
Screen Machine Industries(1)
SealMaster(4)
Sherman+Reilly(1)
Sinoway(4)
Stepp Manufacturing(12)
Sullair(13)
Sumitomo(48)
SunBear(2)
Superior Broom(14)
Superior Manufacturing(8)
Swingmaster(4)
Takeuchi(70)
Tata Hitachi(4)
Terex(378)
Terex Atlas(16)
Terex O&K(14)
Terex Schaeff(2)
Terex Trucks(4)
TerraGator(2)
Terramac(3)
Terramite(18)
Thwaites(4)
Tiger(1)
Tigercat(3)
Trail King(23)
TrailMax(10)
Unilift(1)
Unit Rig(5)
Vandel(1)
Victory(1)
Vogele(53)
Volvo CE(863)
Volvo-BM(329)
Wacker Neuson(48)
Waldon(6)
Weidemann(26)
Werklust(30)
Western Star(1)
Wheelift(2)
Wirtgen(183)
XCMG(84)
XGMA(18)
XLHJ(8)
Yanmar(28)
Yixiang(17)
Zanam Legmet(3)
Zettelmeyer(165)
Zoomlion(11)
Sponsored
Location
Brandon, Mississippi US
843 miles
Make
Komatsu
Model
D51PX-22
Year
2010
$94,000 USD
by Barnard Equipment Company, Inc.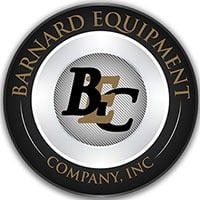 Machine in excellent condition. A/C, Hours are original, One owner, Farm-worked machine. 2,100 HOURS!!
Contact Seller
Location
Brandon, Mississippi US
843 miles
Make
Komatsu
Model
PC200LC-7
Year
2005
$55,000 USD
by Barnard Equipment Company, Inc.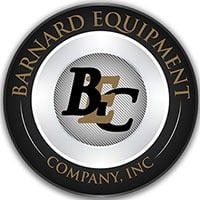 A/C, Heater, Mechanical Thumb Type Solid, Dry, and Jobsite Ready!
Contact Seller
Want to purchase new or used cranes in Mississippi? Crane.Market has a wide selection of all types of cranes for sale and rent in Mississippi from top dealers and crane rental companies representing the best crane manufacturers.
Crane Specifications, Load Charts, and Crane Manuals are for *Reference Only* and are not to be used by the crane operator to operate any type of crane, telehandler, lift truck or aerial access device. To obtain OEM Crane Service, Crane Parts or Crane Maintenance Manuals, contact the crane and or lifting manufacturer directly.