For Sale, posted: 4 months ago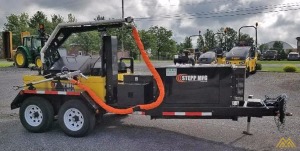 Stepp Manufacturing, OJK185
Price: $33,900
Syracuse, New York US,
Distance:
285 miles
Oil Jacketed Kettle-Horizontal-Diesel. Pump Saver (on-demand pumping system). Electric Overnight Heat. Strobe Lights. Electric Brakes. Pintle Hitch.
---
Heavy Machinery Specifications, Charts, and Manuals are for *Reference Only* and are not to be used to operate any type of machinery. To obtain OEM Service, Parts & Maintenance Manuals, contact the equipment manufacturer directly.