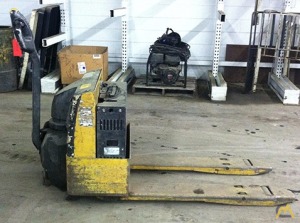 Caterpillar (CAT), NPP40
Price: $12,000
South Bend, Indiana US,
Distance:
496 miles
Electric Power, Sold "As Is".
---
Heavy Machinery Specifications, Charts, and Manuals are for *Reference Only* and are not to be used to operate any type of machinery. To obtain OEM Service, Parts & Maintenance Manuals, contact the equipment manufacturer directly.
Pallet jack
The electric pallet jack is highly maneuverable and increases productivity. They are noted for compact designs that improve space utilization in confined and congested applications.