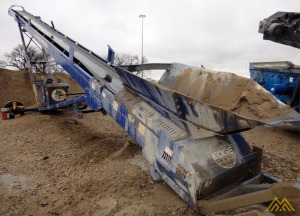 Edge Innovate, MS65
Price: $42,500
Carrollton, Texas US,
Distance:
1161 miles
Cat 2.2 Power Pack 66 bhp, hyd. head fold, Extended Feet Boot, emergency pull cord, grease hoses, 30" belt, Up to 600 TPH, inverter to run up to 10 LED lights, Pintle Hitch, diesel over hydraulic.
---
Heavy Machinery Specifications, Charts, and Manuals are for *Reference Only* and are not to be used to operate any type of machinery. To obtain OEM Service, Parts & Maintenance Manuals, contact the equipment manufacturer directly.