Everest Equipment Co. Search
Location
Los Angeles, California US
2270 miles
Make
Everest Equipment Co.
Model
7.833
Year
2015
$30,000 USD
by The Walsh Group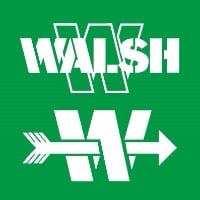 Two never used custom made concrete distribution units. The boom reaches 23' and can rotate 360 degrees. Parameters: Max Reach for Areas 60'/65' Max Width 7' 10" Min. Height Operating 5' 6" Max Height Parked 5' 6" System: The Distributor Unit is laid out to be used on walls/mezzanine or invert areas, being able to reduce its height to a minimum if requested. The whole Pipe System has been designed for an easy replacement, connected by rapid couplings. The distribution unit is operated by one man, using the remote control box or the push buttons...
Everest Equipment Co. is the leading manufacturer of custom underground construction forms in North America. Everest has a rich history of designing custom formwork. Our operation was originally formed by the Ewing-Records Company of Converse, Texas, a company highly respected within the formwork industry.
Everest Equipment Co. purchased all rights to the underground formwork products from Ewing-Records over two decades ago and we have continued to develop new and innovative formwork designs and features.
Experience means everything when it comes to custom formwork and the Everest team has the experience, qualifications, and expertise to deliver unbeatable quality, performance and service. Everest has over 40 years of experience in engineering, fabricating, and on site servicing of custom formwork designed to meet the harsh requirements of underground forming.
Let Everest Equipment Co. be your source for your custom formwork needs.
Our formwork expertise assisted contractors in underground tunnels, vehicular tunnels, hydro development projects, and precast primary liner segments.
Everest Equipment Co. is a subsidiary of Wausau-Everest LP. Wausau-Everest LP is an Alamo Group Company