For Sale, posted: 4 months ago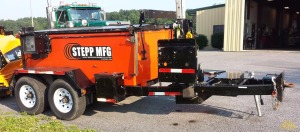 Stepp Manufacturing, SPHD 3.0
Price: $26,900
Albany, New York US,
Distance:
316 miles
Dump Discharge Premix Heating Trailer. 3 cubic yard, 4 ton capacity. Tool box. Battery charger. Washdown system. Electric brakes – tandem. Stainless steel tool holders. Electronic temperature control. 50 degree dumping angle. 120,000 BTU Diesel burner.
---
For Sale, posted: 4 months ago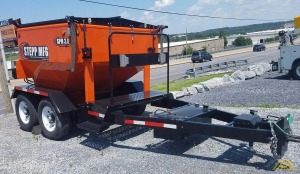 Stepp Manufacturing, SPH 3.0
Price: $23,500
Harrisburg, Pennsylvania US,
Distance:
90 miles
Premix Heater Hot Box. 3 Cubic Yard/ 4 Ton. Diesel Burner - Hopper w/ Auto Temp Controls. Stainless Steel Tool Holders. Platform w/ Railing and Steps. Electric Brakes. Pintle Hitch.
---
Heavy Machinery Specifications, Charts, and Manuals are for *Reference Only* and are not to be used to operate any type of machinery. To obtain OEM Service, Parts & Maintenance Manuals, contact the equipment manufacturer directly.