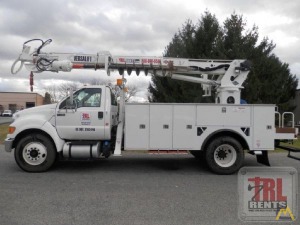 Versalift, TMD-2050T
Price: $19,995
Bethlehem, Pennsylvania US,
Distance:
156 miles
2015 Ford F-750 with a Cummins Diesel Engine and Automatic Transmission with a Versalift TMD50 with outriggers, 50' Sheave Height, Insulated Digger Derrick.
---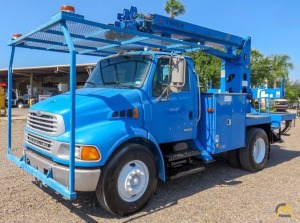 Terex, Captain 3039
Price: $25,500
McAllen, Texas US,
Distance:
1493 miles
Terex Commander C3039 Digger Derrick Crane with 71,221 miles 230 HP CAT C7 engine Allision 3000 Automatic Air Brakes 33,000 GVW 4 Outriggers 19,470 lb Capacity 2 Sections/ 32 Ft Height Cab Protector Utility Body Rear Mounted Crane Ask about our financing
---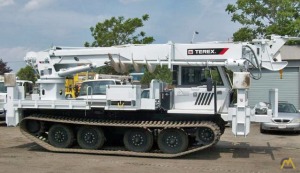 Terex, General 65
Price: On Request
Easton, Massachusetts US,
Distance:
394 miles
Digger Derrick Specifications: - Max Capacity: 48,000 lbs - Max Sheave Height: 65 Ft - Dual Lift Cylinders - Full Pressure Hydraulic Controls - Hydraulic Fiberglass Third Stage - Center Mount Over Real Axle - 15,000 lb Turret Winch - Transferable Tilting Pole Claws - TPP Interlock - Comman ...
---
Digger Derricks
Digger Derricks, dig holes, hoist and set utility poles, and lift other material. Sheave heights can go up to 95 ft with winch capacities of up to 50,000 lbs. Typically Digger Derricks are mounted on a truck chassis, but some are mounted on crawler carriers to access rough terrain.